What are we talking about today?
Have you ever felt overwhelmed? Of course you have! We've all been through those seasons of life. And if you aren't feeling stressed and overwhelmed today, you will be sometime in the future… it's a normal part of life. 
It might be normal, but it definitely isn't fun. When we're overwhelmed, every little thing can get on our nerves. We run the risk of letting an overwhelming season of life derail our most important relationships. 
My friend, the reality is, I'm in one of these seasons right now. As we speak. There is a LOT going on, and it is definitely overwhelming! 
So in today's episode, I'm sharing 9 practical tips from what I'm finding helpful in my current season of overwhelm, to help all of us get through these seasons with grace and success. 
Let's dive in.
If today's topic is meaningful to you, you'll also want to check out these earlier podcast episodes that connect with this same topic:
Episode 35 // Do you want happy relationships? Let's talk about the need for REALISTIC expectations of yourself and others.
Episode 29 // The incredible benefits of writing things down! How journaling, gratitude lists, and using a written planner can strengthen your mental health, spiritual growth, and family life.
Episode 44 // The key to happiness, intimacy, and healthy relationships: Loving your actual life and your actual people.
[This post may contain affiliate links. If a purchase is made, I may receive a small commission at no extra charge to you.]
Snag your resources here!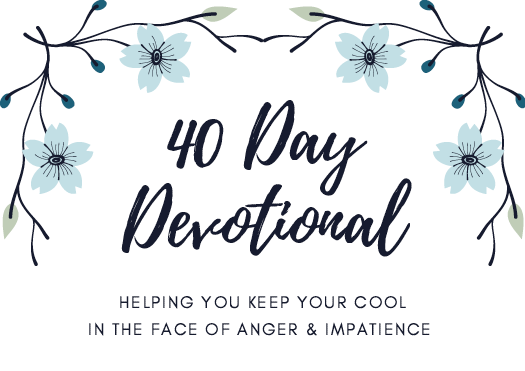 When you're feeling overwhelmed and stressed, it's often a lot more difficult to manage your emotions well. This 40 Day Devotional will help you dig into God's Word for his wisdom, help, and encouragement in managing anger, impatience, and the other not-so-fun emotions of overwhelm.
Let me also offer a FREE resource that I know will be helpful:
Feeling disconnected with your favorite people? Stuck in a rut with the family rhythms and relationships? Grab the free 5-day email course to learn the 5 Tools Every Busy Mom Needs to Move Her Family From Autopilot to Intimacy. With a quick video, a word of wisdom, and a simple worksheet for each tool, you'll only need a few minutes a day to be encouraged and equipped.
[This post may contain affiliate links. If a purchase is made, I may receive a small commission at no extra charge to you.] 
Today's Episode Highlights
Friend, I am in a crazy season of life. There is a LOT going on, and I'm physically worn out, emotionally worn out… I'm overwhelmed! 
Don't worry, I'm not here to whine and complain about it. But I want to share some tips that I'm learning right now about how to make it through this type of season with SUCCESS. 
What do I mean by success? I mean maintaining strong relationships with your people, and getting the necessary things done. Not necessarily the other good things. But the necessary things. Here are 9 practical tips to help.
Think: Chores. Meals. Extracurriculars on the schedule. During these overwhelming seasons, we need to simplify! Remove things. Lower our expectations of what will get done. Be realistic in THIS season of life. 
For myself, I'm trying to simply have 1 to-do list item each day. Yes, there are the "absolutely must happen" things… like feeding everyone and making sure the undies are clean. (Not necessarily folded and put away… but clean.) Beyond those bare-bones basics… 1 chore. That's it. And even then, it doesn't always get done!
If you're overwhelmed, there will be a level of stress going on. But do you know your own personal warning signs? For most of us, stress shows up as insomnia, aches or pains, or a bad attitude that we just can't shake. 
Know your warning signs, and know what calms you down in the moment when you're at the edge of breaking down.
And definitely make sure that you are releasing physical energy during this season. One of the big reasons why we yell, throw things, hit, slam doors, or curse is the physical release of energy. So what can you do in a planned, safe, healthy way to release some energy throughout the day? Maybe it's exercise. Maybe it's wringing out a wet washcloth. Maybe it's pacing. Whatever helps you.
When we're overwhelmed, it is tempting to reduce our time in God's Word. We don't have time to read the Bible. We forget to pray. But this is actually the time in our life when we need intimacy with God the most. 
So get it however you can. Write out Scripture and place it around your home to read, pray over, or say out loud when you have a moment. Use journaling time as prayer time. Cry or yell to God; He can handle it! And be honest with the people around you. Ask for prayer. Share your struggles. Let them be a part of the fight with you.
4. Prioritize Your Most Basic Needs
It's easy to rush past (or entirely skip) the "regular" parts of life when we're chaotic and overwhelmed. Don't do it!
Take time to eat food. Go to sleep at night instead of scrolling online. Take showers and brush your teeth. These basic needs will help you feel better and give you the energy and stamina you need to get through an overwhelming season. 
And yes… "hangry" is a real thing, my friend. Don't let it get the best of you.
5. Take Your Thoughts Captive
Feelings of overwhelm and stress are often linked with unhelpful thought patterns. So be extra intentional about what you let enter your mind!
One particular area is to intentionally choose to be grateful and to rejoice in the Lord. When we are feeling happy and things are running smoothly, it's more natural to be thankful and to enjoy life. But Philippians 4 is very clear that even when we feel anxious – or overwhelmed, stressed, or burnt out – we will be blessed by having an attitude of gratitude, rejoicing in the Lord, and by being intentional with our thought life. 
6. Focus on Discipleship Over Discipline
When we're stressed, we're a lot more likely to have a short temper with our kids. Little things become big things. We are at risk of over-disciplining our kids because it releases emotion, feels "productive" – or maybe even because they are actually acting out and there is more discipline needed!
Focus instead of discipleship. Focus on building their character over managing their behavior. You don't want to let everything slide, but this is a season when GRACE needs to be a top priority in your family life. 
Plus, remember that if you're feeling overwhelmed and stressed out, your kids probably are too. These emotions often escalate their behavior problems, and what they really need is comfort and reassurance… not punishment.
Maybe this is already in place, or maybe you need to create it now – but a predictable family rhythm to the days and weeks can help everyone manage a season of overwhelm. 
For my family, our breakfast and dinner routines are very predictable. And while there are days when things change, it helps us all to know that the next day, we can just pick up where we left off. There is a rhythm to what the day looks like. 
Kids especially do well with routine and structure, especially when there is a lot of uncertainty or stress in their life for a season. But most of us adults benefit from this too!
8. Make This Season a Testimony
When we're struggling, it can be tempting to keep it to ourselves. Maybe because we simply don't have time to make a phone call and let people know!
But the reality is, everyone struggles. It blesses and helps our entire community when we are open with each other. 
Maybe you see already how God is faithfully working in this season – you can share that with others! Maybe you don't see it yet – you can share that with others too! We all experience the same emotions and struggles, and God intends for us to use our testimonies to encourage and help each other… not simply to get through a hard season alone.
Why do we struggle with this so much? (That could be a whole conversation on its own.) Whether you find this easy or difficult, the simple reality is that we all need help. And when we're in a season of stress and overwhelm, we need to ask for help!
Help might be logistical, such as asking a friend to pick up your kids from school. Or maybe it's emotional, asking for prayer or asking a friend to text you with encouragement throughout the week. You might benefit from some help in generating ideas for saving money, holding you accountable to manage your frustrations with your kids, or maybe you need to hire a housecleaner because you just can't get to that each week anymore. 
Ask for help.
As I've been walking through a season of overwhelm in my life, I've noticed several tools that are helping me get through it. These tools and resources bring a short "ahhh" sigh of relief or pleasure during an otherwise chaotic day. So I want to share them with you! Check out this bonus episode for 5 helpful tools when you're feeling totally overwhelmed.
(They're all very basic, but one would require a link if you want to check it out: The Hope Planner is one of my most helpful tools when I'm feeling overwhelmed!)
Join us in our free, private Facebook Group! This community is all about engaging, encouraging, and equipping each other as sisters in Christ.
If you find my podcast or blog valuable, please support this ministry with Buy Me A Coffee!
Make sure you Follow or Subscribe to the podcast on your favorite player.
Share this episode with a friend who needs to hear it; just text or email the link.
And hey, I'd love to connect with you on Instagram! @loveyourpeoplewell
Don't miss future episodes!
Follow the show on:
A reminder of the Disclaimers & Disclosures Policy: I am an affiliate with many of the resources I recommend, which means I may receive a small commission if you make a purchase through my provided links. I never recommend products I don't love! Also, I am a licensed therapist but this podcast is not therapy. It is not professional or personal advice to your specific situation. Get info about professional counseling here.