What are we talking about today?
Motherhood is exhausting. We often feel isolated, lonely, and we struggle to make it through the harder seasons of family life. 
You know what, friend? God gets it. 
He understands. 
Today, in our Summertime in the Psalms series, we are digging into Psalm 142. We want to better understand the character of God, the hard realities of our everyday lives, and walk away with some tangible action steps to help us love Christian family life. 
Let's dive in.
If today's topic is meaningful to you, you'll also want to check out these earlier podcast episodes that connect with this same topic:
[This post may contain affiliate links. If a purchase is made, I may receive a small commission at no extra charge to you.]
Snag your resources here!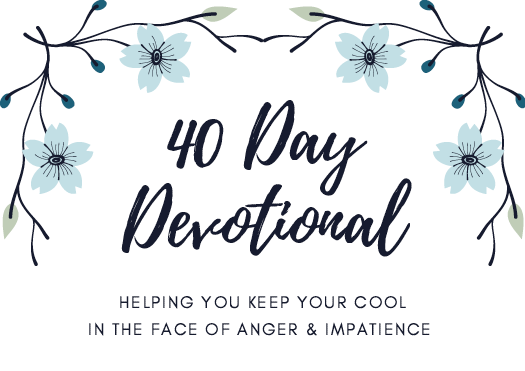 When we struggle with feeling exhausted, lonely, or overwhelmed, it is difficult to keep our emotions under control. As we look at Psalm 142 today, this devotional will help you go deeper into God's Word to specifically tackle the hard emotions of anger, frustration, and impatience.
Let me also offer a FREE resource that I know will be helpful:
A daily habit of spending time in God's Word and talking to him in prayer is crucial for the overwhelmed mama! If you want to build consistency, comfort, and confidence in turning to God, grab my FREE Holy Habits 45-Day Bible & Prayer Challenge!
[This post may contain affiliate links. If a purchase is made, I may receive a small commission at no extra charge to you.] 
Today's Episode Highlights
Take a moment and read through Psalm 142. (It's only 7 verses!) Yes, this psalm is written by David, thousands of years ago, as he's being chased and is hiding in a cave. And yet there is so much that connects with modern family life!
David writes of feeling exhausted and lonely. He writes of his struggles and his need for God to act. We know these feelings! We need the same mercy and grace from God. 
Let's consider some important take-aways from this short psalm.
So often, we cry out to God for the same things that we see mentioned in this psalm. 
We need God's mercy (verse 1). We tell him our troubles (verse 2). We ask for strength (verse 3) and support (verse 4). 
Why? Because life is hard! Family life, even during the wonderful seasons when our relationships are strong and happy, is hard. We feel exhausted (verse 3) and lonely (verse 4)… and we need help. 
Why turn to God for help?
I love how this psalm emphasizes the character of God that we can rest in, and the actions from God that we can count on.
Verse 5 shows us why we turn to God with our hard emotions: because He is our refuge and our portion. 
Yes, hopefully you have some refuge in a wonderful family life, a strong marriage, and a close relationship with your kids, friends, and others. But eventually, people disappoint us – and we disappoint them. 
But not God! He is always faithful. Always patient. Always loving. He is our ultimate refuge in a hard moment or season of life. 
And the psalm goes on to highlight how God acts in ways that we desperately need. 
He rescues us (verse 6) … because we are weak.

He saves us (verse 7) … because we are trapped.

He is good (verse 7) … and we praise him!
3 take-aways from Psalm 142 for family life
I hope that as YOU read God's Word, you experience the Holy Spirit showing you specific insights and action steps for your family and your personal life situation. They may not match my take-aways, and that's okay!
But I do see 3 big things in this psalm that I want to walk away with, as a mom, a wife, and a woman of God. 
I need to cry out to God with my hard emotions (instead of pretending they aren't real or valid), and ask him for what I need. 

As a mom, I want to encourage and teach my kids to do this too! I can model it for them and prompt them to turn to God in the hard moments.

Every day, I want to look for God's goodness and his provision in my life, and praise his name with my family. 
This is a beautiful, short psalm that helps us better understand our own lives (hectic! exhausting! overwhelming!), God's character (our refuge and savior!), and our responsibilities in family life. 
But if you're reading these words and the heavy emotions of this psalm feel all too personal for you, don't stop there. Seek some continued support, growth, and care. 
Psalm 142 teaches us that in the hard seasons of life, when our emotions are drained and overwhelming, we can do nothing better than cry out to God. So in this short episode, we're doing just that. Let's pray for our families together through Psalm 142.
Join us in our free, private Facebook Group! This community is all about engaging, encouraging, and equipping each other as sisters in Christ.
If you find my podcast or blog valuable, please support this ministry with Buy Me A Coffee!
Make sure you Follow or Subscribe to the podcast on your favorite player.
Share this episode with a friend who needs to hear it; just text or email the link.
And hey, I'd love to connect with you on Instagram! @loveyourpeoplewell
Don't miss future episodes!
Follow the show on:
A reminder of the Disclaimers & Disclosures Policy: I am an affiliate with many of the resources I recommend, which means I may receive a small commission if you make a purchase through my provided links. I never recommend products I don't love! Also, I am a licensed therapist but this podcast is not therapy. It is not professional or personal advice to your specific situation. Get info about professional counseling here.