What are we talking about today?
Every family has their top priorities in life. Priorities that guide their decisions, schedule, finances, and so much more. 
Have you ever thought about what YOUR family priorities are and how you live them out?
When we consider the foundational pillars of a healthy Christian family life, our first priority should be to love God well. But how do we do that when life is super busy? How do we experience spiritual growth when the calendar is full and our kids are driving us crazy?
Today, let's lay out this foundational pillar and identify 3 practical steps that will help us love God well, even in the busy seasons of life.
Let's dive in.
If today's topic is meaningful to you, you'll also want to check out these earlier podcast episodes that connect with this same topic:
[This post may contain affiliate links. If a purchase is made, I may receive a small commission at no extra charge to you.]
Snag your resources here!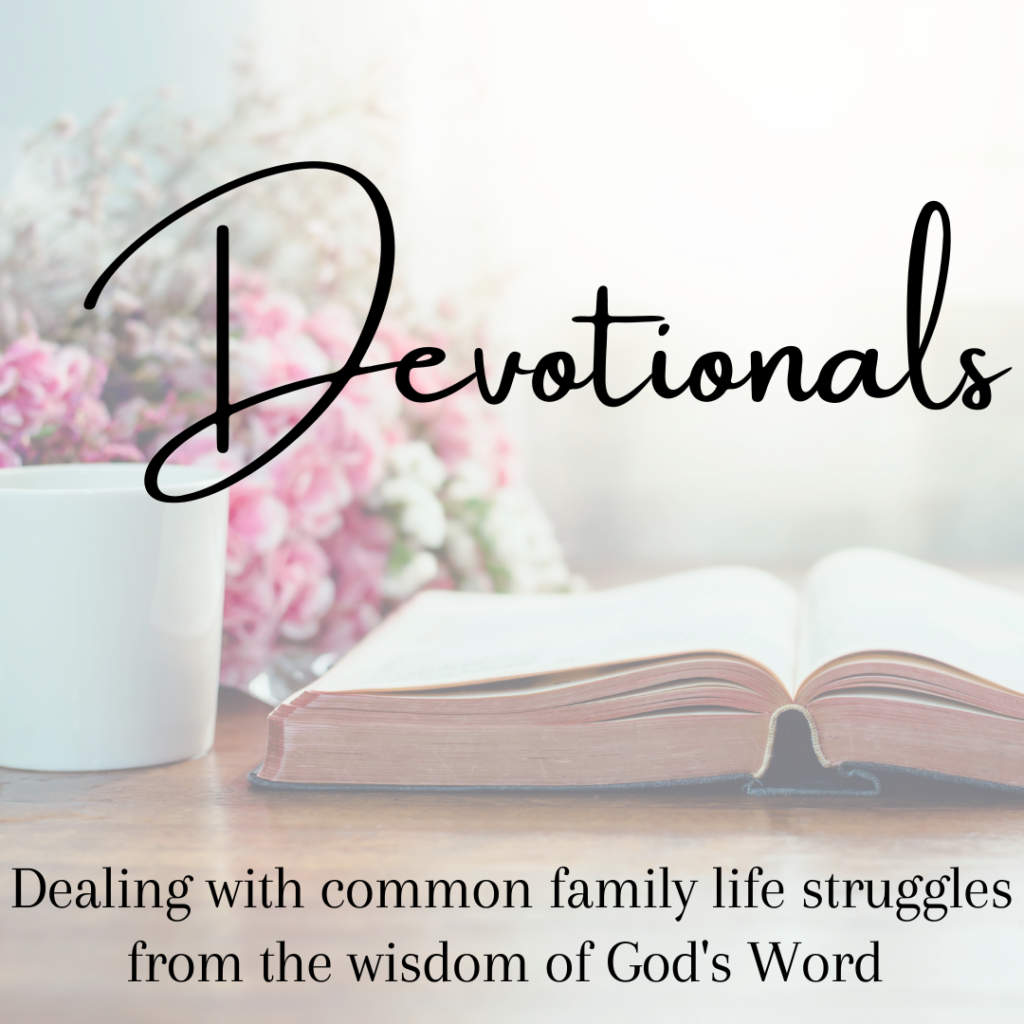 Feeling stuck in some area of family life? Dive into God's Word. Seek his wisdom. This line of devotionals from Love Your People Well will help you do just that! From communication to identity in Christ to handling emotions, there are some great topics to help you and your Christian family experience greater spiritual growth in your toughest areas.
Let me also offer a FREE resource that I know will be helpful:
[This post may contain affiliate links. If a purchase is made, I may receive a small commission at no extra charge to you.] 
Today's Episode Highlights
As we draw closer to God in our daily lives, we experience spiritual growth. Our intimacy grows, our confidence grows, and we more fully live into the purposes God has planned for us.
But when life is so busy, it's hard!
I find that these 3 practical action steps help.
3 steps for spiritual growth
First: be intentional to invest in your relationship with the Lord! Think about this relationship like any other relationship. Without spending time together, thinking together, and talking together, the relationship will be pretty shallow and unengaging. (John 15:4)
Second: obey what God tells you to do. "Do not merely listen to the Word and so deceive yourselves. Do what it says." James 1:22 is pretty blunt about what we must do to experience spiritual intimacy and growth! Obedience is typically where our faith grows the most, because we get to see God and experience him be faithful, strong, and comforting. 
Finally: rely on God's grace. "For it is by grace you have been saved, through faith—and this is not from yourselves, it is the gift of God— not by works, so that no one can boast." (Ephesians 2:8-9). Even when we are doing "well" it's by God's grace!
Resources for your Christian family
As you're seeking to live out these 3 steps, don't think that you have to walk the road alone! In my Friday Faith Follow-up episode below, I share about these resources… but you can also check them out right here!
My free Holy Habits 45-Day Bible & Prayer Challenge will help you build a daily habit of spending time in God's Word – with consistency AND confidence. 
I have a several Christian devotionals available tackling common family life issues by getting you into God's Word and growing with him. 
My all-time favorite planner is The Hope Planner specifically because it guides me in prioritizing spiritual goals, learning, and growth first… and then filling in the other schedule and to-do list items.
In this short follow-up episode, I'll share about 3 distinct resources that help ME love God well even as a busy mom with four little ones at home and a hectic schedule. Want some help and support? This episode is for you. You'll find the links to these resources above.
Join us in our free, private Facebook Group! This community is all about engaging, encouraging, and equipping each other as sisters in Christ.
If you find my podcast or blog valuable, please support this ministry with Buy Me A Coffee!
Make sure you Follow or Subscribe to the podcast on your favorite player.
Share this episode with a friend who needs to hear it; just text or email the link.
And hey, I'd love to connect with you on Instagram! @loveyourpeoplewell
Don't miss future episodes!
Follow the show on:
A reminder of the Disclaimers & Disclosures Policy: I am an affiliate with many of the resources I recommend, which means I may receive a small commission if you make a purchase through my provided links. I never recommend products I don't love! Also, I am a licensed therapist but this podcast is not therapy. It is not professional or personal advice to your specific situation. Get info about professional counseling here.