Today, we're wrapping up our mini series walking through the What, Why, and How of the four pillars of this podcast. We are looking at a top 10 list of practical action steps we can take to answer the question: HOW do we love others well?
How do you care for your friends? What about your co-workers and neighbors? Do you feel connected at church? 
These relationships matter! But life gets busy. Our homes get messy, our calendars fill up, our emotions run dry… and it can feel like another chore on the list to reach out to people we don't have to have relationship with. 
Have you ever felt too busy to connect with a good friend? Too tired to get up on a Sunday morning and go to church? Maybe you know what it's like to feel so frustrated with a co-worker that you start avoiding them in the lunch room. (Umm… raising my hand here. Eek.)
It doesn't need to be complicated. But loving others well does matter – and we can fit it into our schedule. If we know what to do. 
So hit play, friend! Let's dive into the top 10 list for how you can love your friends, church, workplace, and community well.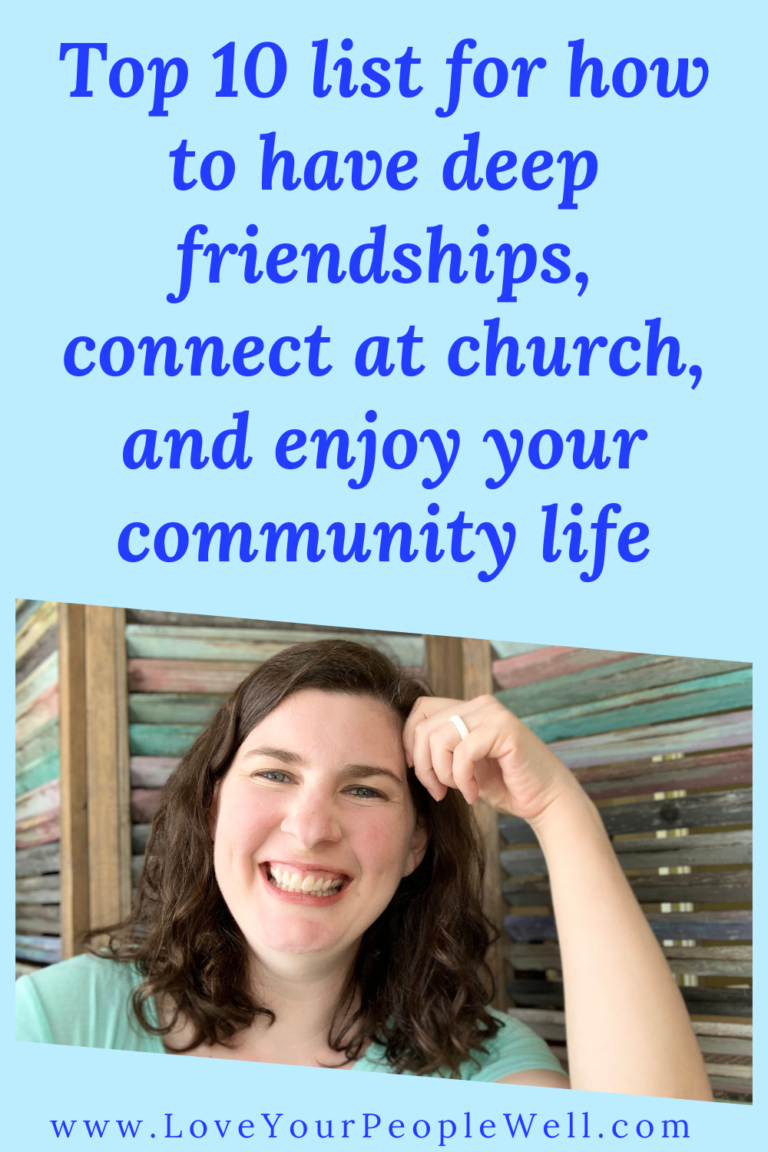 Today, we dig into HOW we love others well. Our friends, neighbors, co-workers, church family… when we're busy and stretched thin already, how can we fit in these relationships?
Here's the Top 10 List that I walk through in today's episode: 
(But really, you'll get so much more from listening to the whole episode!)
Spend time with them.
Use your gifts and talents to serve them (1 Corinthians 12:7).
Share your hope with them (the gospel!) with gentleness and respect (1 Peter 3:15).
Offer wise counsel. (Proverbs 27:9)
Encourage them and build them up (1 Thessalonians 5:11).
Pray for them.
Give generously to those in need (Matthew 6:1-4) (Luke 3:11).
Serve and help them when you have opportunity (Luke 10).
Offer hospitality (not just entertaining guests!) (Romans 12:13).
Sign up with the Relationship Reset FREE 5-Day Email Course to refresh a dry or strained relationship!
As a disclaimer: I am a licensed therapist but this podcast is not therapy. It is not personal advice to your specific situation. If you believe professional counseling may be helpful for you in this season of life, you may find this article on the Love Your People Well website helpful.