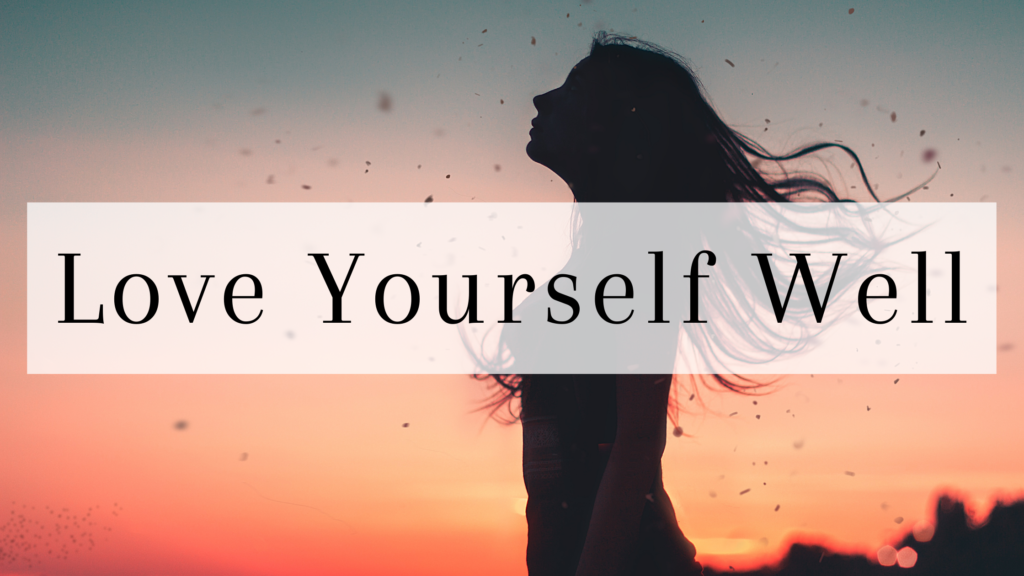 How often do you think about the relationship that you have with yourself? It slides under the radar so easily! Yet after our relationship with our Creator, the relationship with ourselves is our most intimate (and our only life-long!) relationship.
Let's pause here and answer an important question: What do we mean by a relationship with yourself?
This relationship considers our mental health, our emotions and thoughts, and our overall wellbeing. Sure, it is influenced by our other relationships – if we are having a lot of conflict with our kids, we likely will feel more stressed out and may think more negatively about ourselves. But we don't want to be trapped by our other relationships to feel good about ourselves!
It is difficult to get an accurate understanding of ourselves. Some of us lean too heavily into self-criticism, so aware of our sins and mistakes that we look down on ourselves. Meanwhile, some of us lean too heavily into self-love, crediting ourselves with every success and joy and thinking that we are doing great when there are really some cracks in our life that need to be addressed.
Do you think that you understand yourself well? Is it a fully accurate understanding, acknowledging your faults and mistakes at a same level as you acknowledge your strengths and successes?
When it comes to loving yourself, our goal at Love Your People Well is to help you cultivate a heart of gratitude – to be a woman who understands herself, is mentally and emotionally healthy, and who cares for herself while caring for others.
There are plenty of resources here that will help you grow in loving yourself well. But first, may we lay out five truths that we believe about who you are?
You are created in the image of God. This gives you incredible value and dignity. You matter.
You are loved by God. He wants to know you. He wants to be close to you. He wants to adopt you into his family and spend eternity with you.
No matter what you've done, where you are today, things you regret or things that have happened to you – you can give your life to Jesus and find new life in him. Everyone is welcome in Jesus' arms.
Once you've decided to follow Jesus, you are given a new identity: Daughter of the Most High King, God Almighty, the Creator of the universe! He puts his own Spirit into you as an advocate, a guide, and a helper. (If you don't yet know and follow Jesus, you can – click here for more info.)
Your people matter, but they don't matter more than you. We are all equal in God's eyes. You are worthy of being treated with respect, kindness, love, and compassion. (And don't forget – so are your people.)